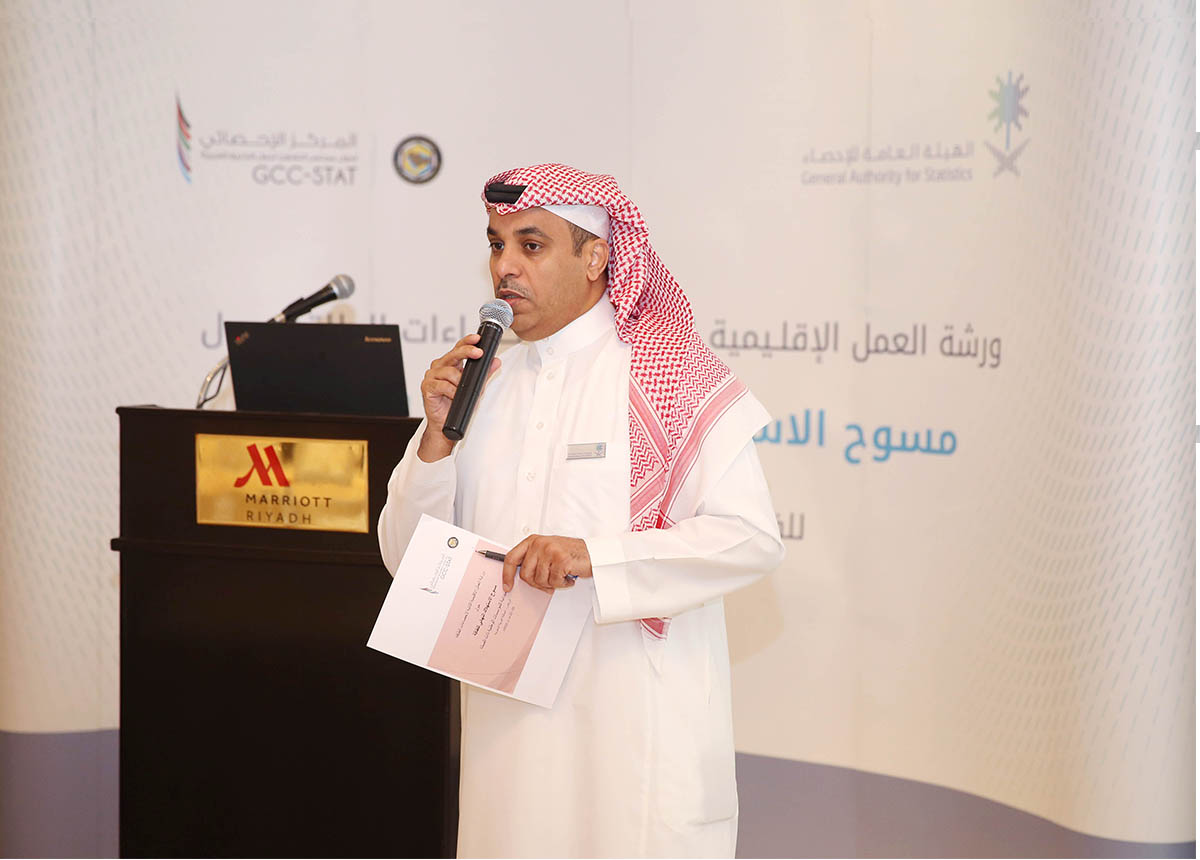 The GCC-Stat Organizes a Regional Workshop on Energy Statistics
Sunday (20th March 2016), the GCC-Stat, in collaboration with the General Authority for Statistics in Saudi Arabia, organized the second regional workshop for energy statistics. The workshop discussed energy final consumption surveys in the GCC countries for the industrial, transport, household, trade and service, and agricultural sectors and other related sectors.
It was held in the Kingdom of Saudi Arabia and lasted for three days. The workshop aims to promote an understanding of the energy statistics international standards in the GCC statistical system, to exchange knowledge and promote cooperation among energy statistics producers, to explain the relations between energy datasets, and discuss users' requirements to improve the data quality and dissemination.
The GCC-Stat, in collaboration with the General Authority for Statistics in Saudi Arabia, designed a workshop for the specialists concerned with the preparation of the sub-statistics of the energy sector in various national statistical centers and concerned ministries. The workshop participants will make field visits to the national entities in the energy and industry fields to discuss the requirements necessary to prepare energy statistics based on international standards. The field visits and discussions aim to meet the needs of national and regional policy makers in the energy sector. The workshop also aims to promote communication among energy statistics producers in order to harmonize the technical standards used by energy data producers