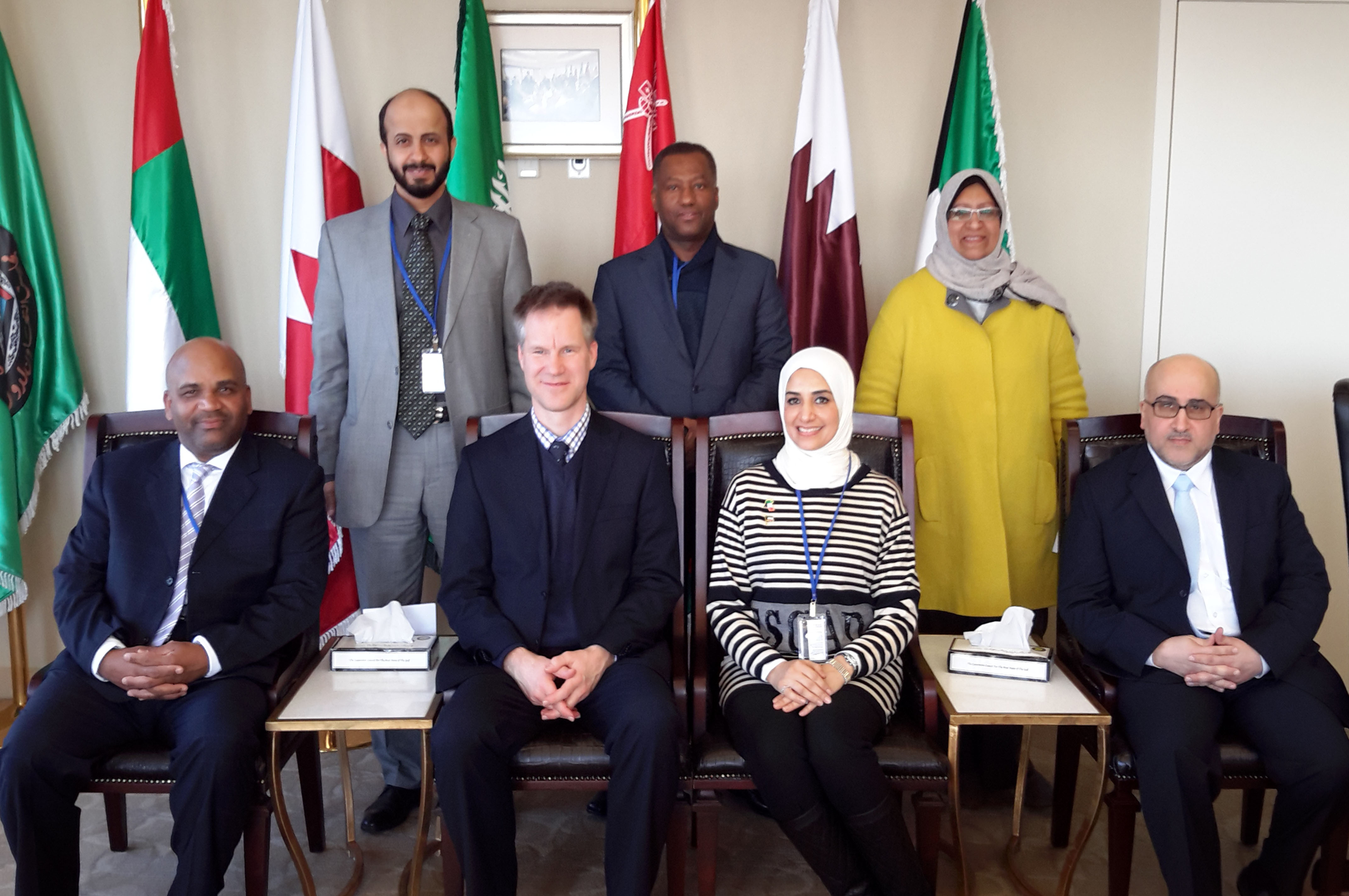 GCC-STAT Participates in the 46th Session of the Statistical Commission
The Gulf Cooperation Council Statistical Center kicked off its participation in the 46th session of the Statistical Commission held on the 3rd – 6th of March which was held in the United Nations Headquarters in New York, USA. The international seminar was attended by a number of national and regional statistical centers as well as a number of organizational bodies related to statistical work. The GCC-STAT delegation was headed by HE Sabir bin Said Al-Harbi Director General of GCC-STAT and was accompanied by a number of officials from the Center.
The Session of the Statistical Commission this year focused on issues related to monitoring requirements of new goals and objectives for the development work agenda in post 2015, millennium development goals from a national perspective. The session also discussed a number of papers pertaining to the launch of data revolution, which aims to upgrade statistical systems in member countries to meet the needs of data users through the regular delivery of statistical information.
The GCC-STAT Delegation also participated in the 25th session of the Committee for the Coordination of Statistical Activities (CSSA) which was hosted by the Food and Agriculture Organization of the United Nations (FAO), in addition to participating in the symposium held by the Human Development Report Office on the dialogue with Statisticians.
On the sidelines of the 46th Session of the Statistical Commission GCC-STAT met with a number of international organizations including World Tourism Organization, United Nations Statistics Division, International Monetary Fund, Eurostat, and the Dutch Statistics Office to introduce GCC-STAT's Strategic Plan and Road Maps for Development, the meeting was held at the headquarters of the Gulf Cooperation Council mission to the UN in New York City, USA.
Ambassador Abdulaziz Abdulrahman Al-Amar received the Director General of GCC-STAT Sabir Said Al-Harbi and the accompanying delegation on the occasion of the Centers Participation in the 46th Session of the Statistical Commission in the GCC Mission headquarters.
Established in 1946, the United National Statistical Commission is a functional commission of the UN Economic and Social Council which oversees the work of the United Nations Statistics Division.