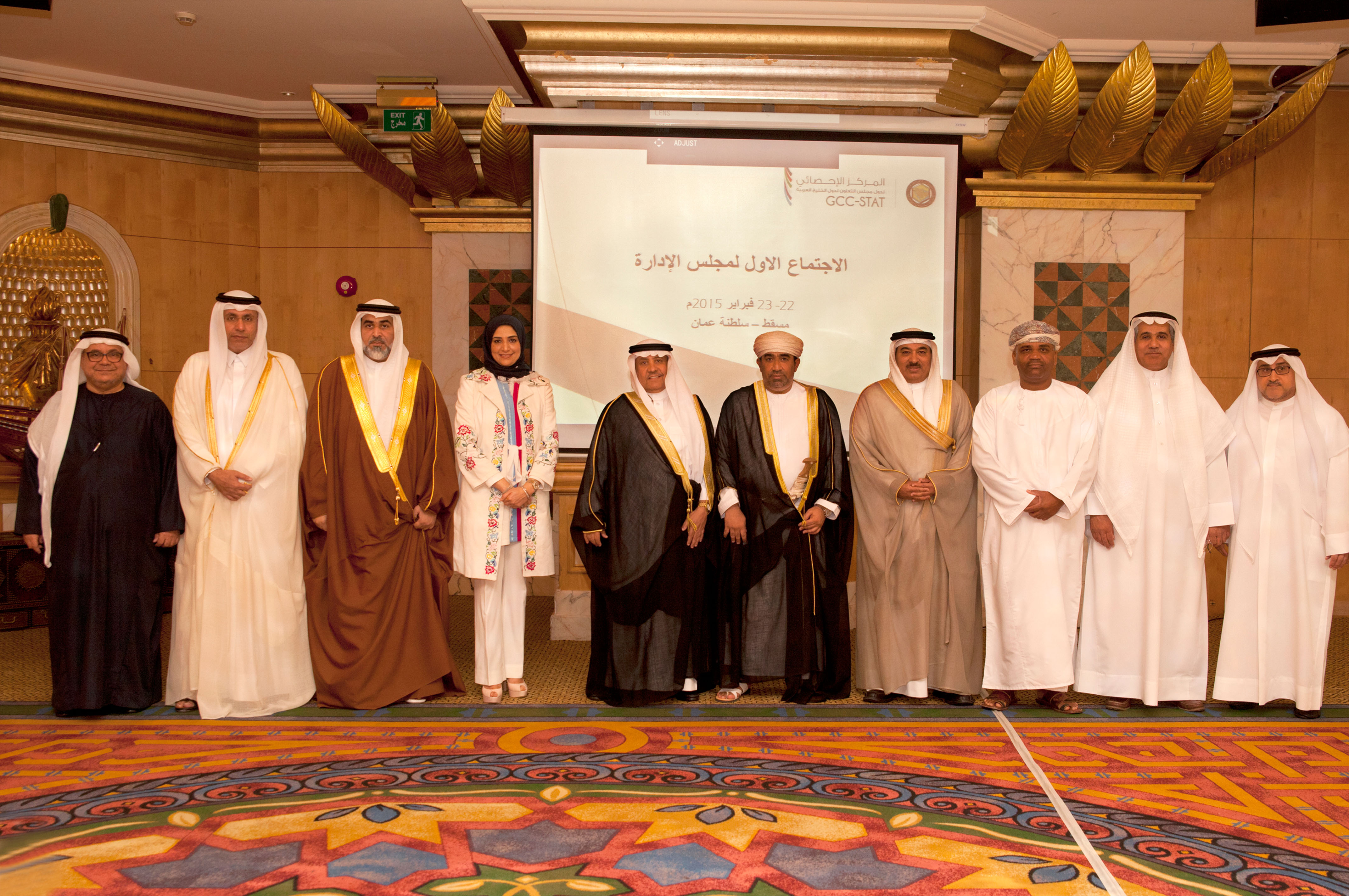 GCC-Stat Board of Directors Holds 1st Meeting in 2015
The Statistical Centre for the Cooperation Council for the Arab Countries of the Gulf (GCC-Stat) held its first board of directors meeting of 2015 yesterday, Sunday 22nd February. The meeting, which was held in Muscat, reviewed the achievements of 2014, and approved the strategy of the statistical system in the GCC countries for the period 2015-2020.  
The meeting also discussed the 'Big Data Initiative', as well as presenting the second meeting minutes of Geospatial Statistical Information Team. In addition, the board members presented the recommendations of the technical committees and teams. Discussions included the important updates and developments in the statistical field and the role of the GCC-Stat and other statistical bodies in the GCC countries in enhancing the statistical work in the region.
The approved strategy includes implementing a number of joint statistical surveys in the GCC countries during the coming 5 years in order to supplement the users of statistics within and outside the GCC with the needed data in various fields. The strategy also includes stages of preparation for the upcoming GCC 2020 Census.
Since its establishment in May 2013, GCC-Stat has been working consistently to develop the statistical sector in the region through collaboration and coordination with the national statistical departments and official authorities in the GCC member states. The Centre aims to enhance the quality of statistical data and information, as well as setting a solid foundation for statistical data collection and dissemination, following best international practices in the field.  GCC-Stat organises various events and workshops in collaboration with local, regional and international organisations in order to exchange knowledge and improve the GCC capacity in relation to various types of statistics. All this aims to build a strong statistical system in the GCC region that meets the current requirements of the GCC member states and correlate with the comprehensive development witnessed in the region.