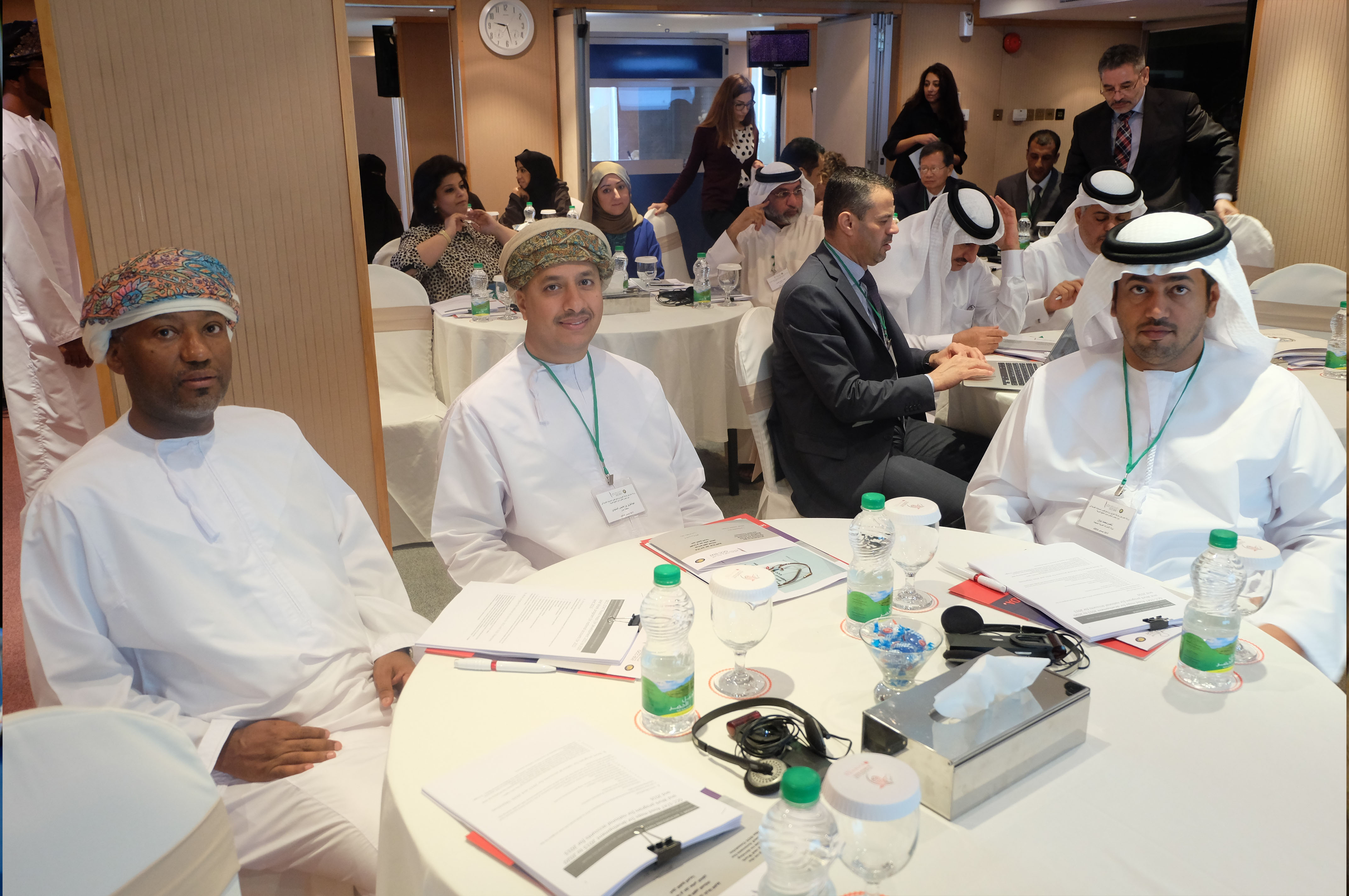 Road Map to Develop National Accounts for GCC Member States Kicks Off
Organized by the Statistical Centre for the Cooperation Council for the Arab Countries of the Gulf (GCC-Stat), a workshop on the road map and work program to develop national accounts for the GCC countries .
The workshop which took place during the period 7-10 December, discussed a number of topics related to the road map and work program of the GCC Stat, the UN milestone on the System of National Accounts (SNA) implementation, and the process for compiling and disseminating national accounts statistics for the GCC region. The workshop reviewed the current dissemination tables for the GCC region and will review recommendations for additional tables including date of implementation, as well as data and metadata for 2015. Additionally, the supply-use framework which is central to annual national accounts compilation in GCC countries, unobserved economy and informal sector, exhaustiveness of national accounts, integrated data collection strategy for SUT and annual national accounts will also be discussed.
In his speech during the inauguration of the workshop, H.E. Sabir al Harbi, Director General of the Statistical Centre for the Cooperation Council for the Arab Countries of the Gulf (GCC-Stat) assured the importance of cooperation to implement the roadmap for managing the national accounts, which could be achieved through benefiting from the shared experiences of the member countries, the experts of the GCC-STAT and the statistical centers in the GCC region as well as international organizations. He also praised the steady progress achieved by the GCC member states in enhancing the mutual statistical work, and underlined the continued support provided by GCC-STAT to upgrade the statistical work in the GCC region.  
The workshop is presented by a number of experts from the GCC countries as well as experts from the IMF, United Nations, and GCC Statistical centers.