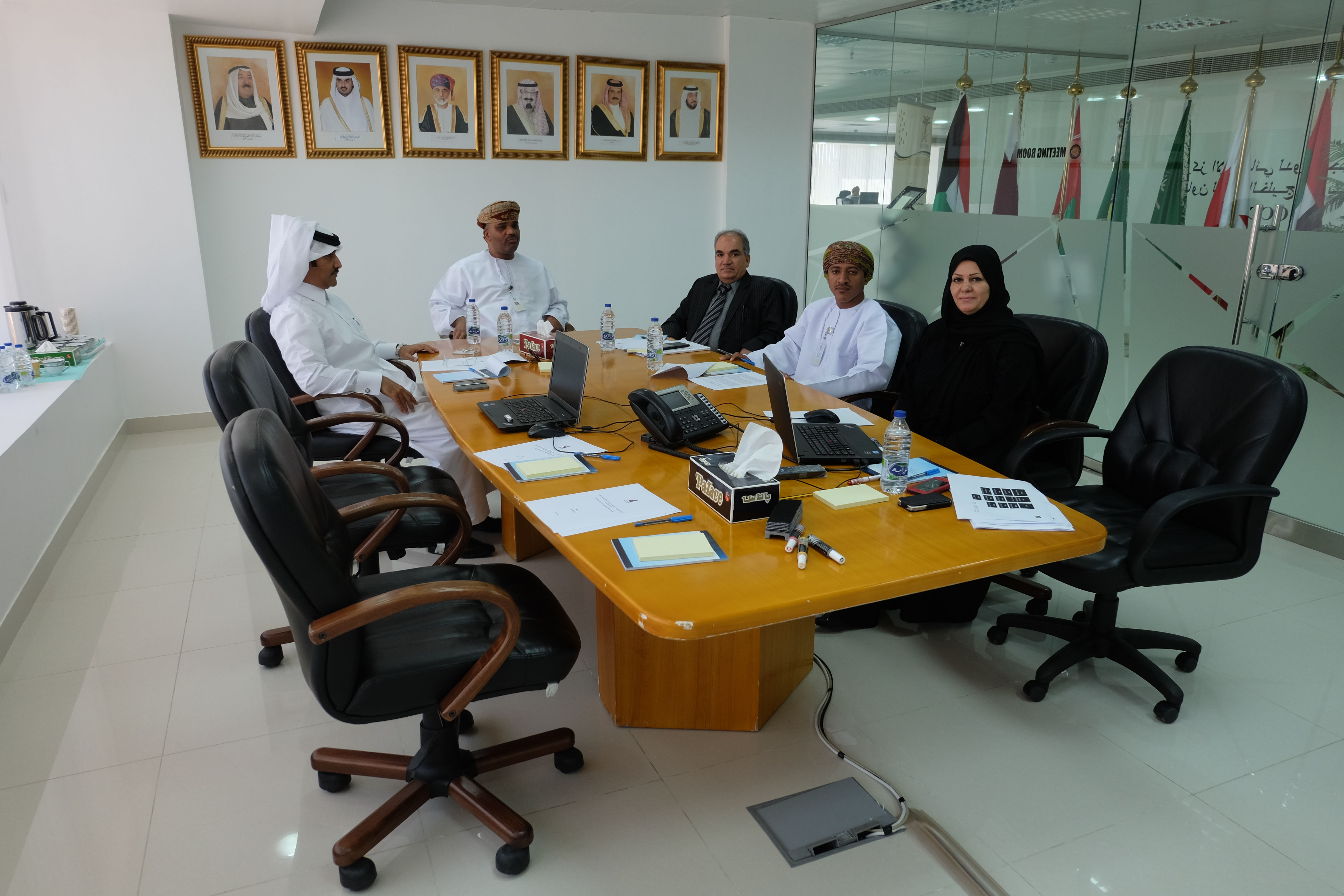 GCC-Stat Discusses Plans to Develop GIS in the Region
Setting up a pan-GCC network for GIS database that follows international best practic
Establishment of a GIS department within the GCC-Stat's organisational structure
Testimonial to its commitment to enhance the statistical system and to promote statistical knowledge in the GCC region, and to provide official and prescribed statistical data and information, the Statistical Centre for the Cooperation Council for the Arab Countries of the Gulf (GCC-Stat) held a meeting to discuss the Geographic Information System (GIS) in the region, and ways to further develop and promote this sector.
The meeting was held at the GCC-Stat's headquarters in Muscat, and highlighted the role of the Centre in developing and promoting the statistical work in the region, as well as its ongoing efforts to provide valid and official figures and data. The meeting also discussed GCC-Stat's plans for human resource development and training programmes to boast the manpower skills on the national level at the statistical departments of GCC member states. Participants also emphasised more training programmes that aim to enhance the skills and capabilities related to GIS across the GCC region.
During the meeting, the panel laid down ways to enhance coordination between GCC-Stat and the national statistical departments in each GCC stat member state, as well as concerned authorities and official departments to ensure efficient and proficient flow of the GIS data and information. They also stressed on the importance of implementing a state-of-the-art electronic GIS network to link all the GCC statistical departments, which should follow international best practices. Topics also highlighted geographical maps and frameworks, and suggested developing a unified GCC atlas.
The meeting was attended by H.E. Sabir bin Said Al Harbi - Director General of GCC-Stat, Mubarak Al Sooti – Head of IT Department at GCC-Stat, Elham Saleh – Technical Support Specialist at the Centre, Mansoor Al Maliki – Head of Information System at the Qatari Ministry of Development Planning and Statistics, and Eng. Khalid Al Hammadi – Head of GIS Department at the Central Informatics Organisation of Bahrain.