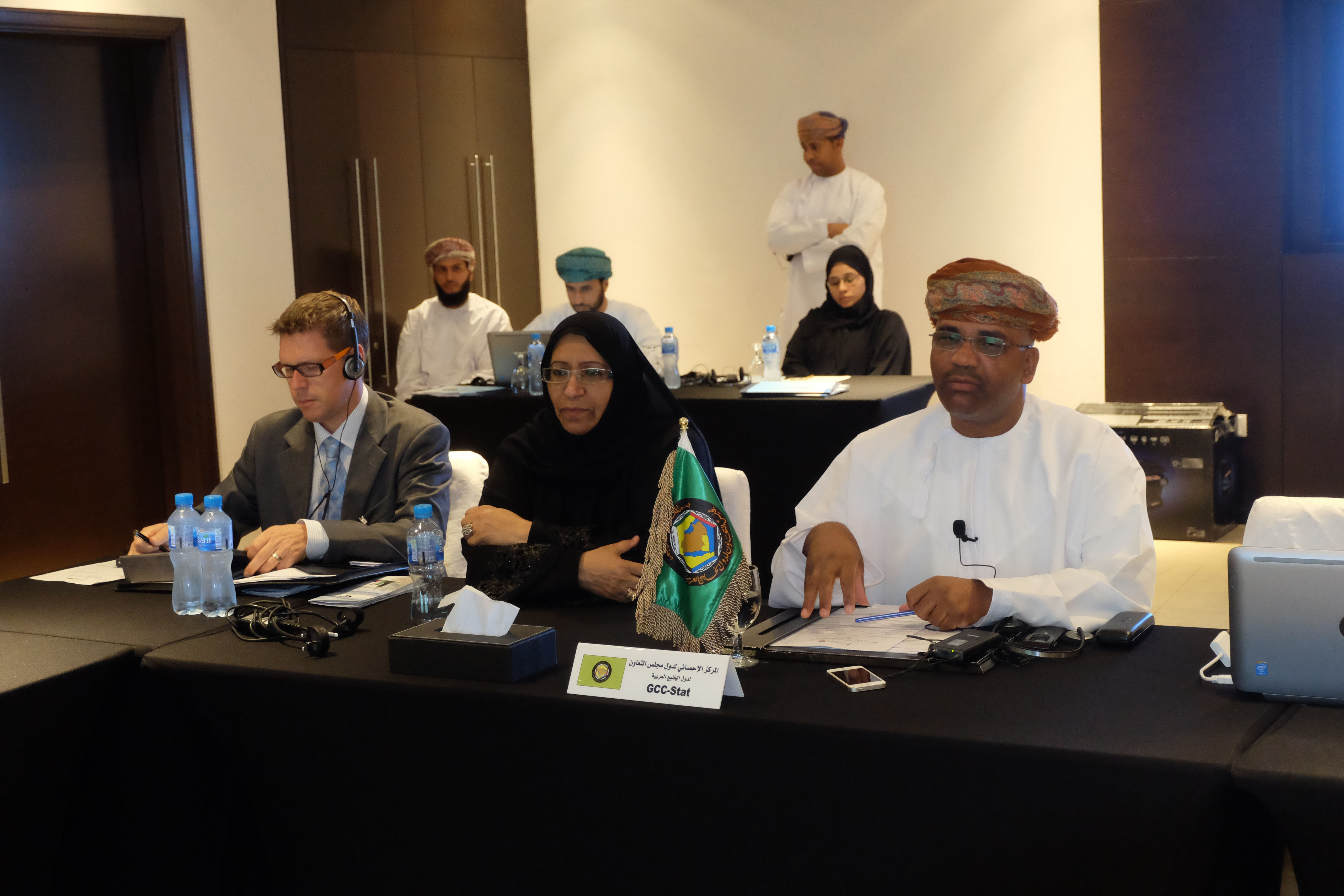 GCC-STAT Conducts workshop on "Harmonizing the GCC Consumer Price Index"
GCC-STAT Conducts workshop on "Harmonizing the GCC Consumer Price Index"
Central to its efforts of unifying methodologies and standards used in statistical work among GCC states, the Statistical Centre for the Cooperation Council for the Arab Countries of the Gulf (GCC-Stat) conducted a workshop on 'Harmonizing the GCC Consumer Price Index (CPI)'. The workshop was attended by senior officials representing the statistical departments of the six GCC member states: UAE, Bahrain, Saudi Arabia, Oman, Qatar and Kuwait. Participants at the workshop proposed a roadmap towards a common GCC inflation measurement, reviewed key methodological areas, and discussed priorities for further development. They also reviewed a framework for the Standing Committee on Price and Production Indices, and highlighted each country's statistical work with focus on the Consumer Price Index (CPI).
 The workshop held discussions on the proposed scheme for developing an inflation index which is aligned throughout the region, based on methodology sessions on various topics where the coordination of the statistical departments of the six GCC member states is needed the most. Following the workshop sessions, the GCC Task Force for Harmonized Consumer Prices met to discuss the outcomes of the workshop and further enhance the work plan taking into account the regional requirements.
In the context of the workshop, H.E. Sabir bin Said al Harbi - Director General of GCC-Stat – noted; "The Consumer Price Index (CPI) measures changes in the price level of a basket of consumer goods and services compared against a Base Year, measuring inflation and price stability. It is a key economic indicator and one of the most followed by a wide variety of decision-makers, monetary policy makers, businesses and households. Harmonizing the CPI methodologies of GCC member countries and compiling accurate GCC-level inflation estimates is one of the key projects here at the GCC-Stat."
The Workshop Concluded with a number of key recommendations which included putting into plan a consistent measure of inflation throughout the region, implementing a common methodology of compiling CPI's based on international best practices, and setting up a task force consisting of member states representatives to coordinate CPI alignment.