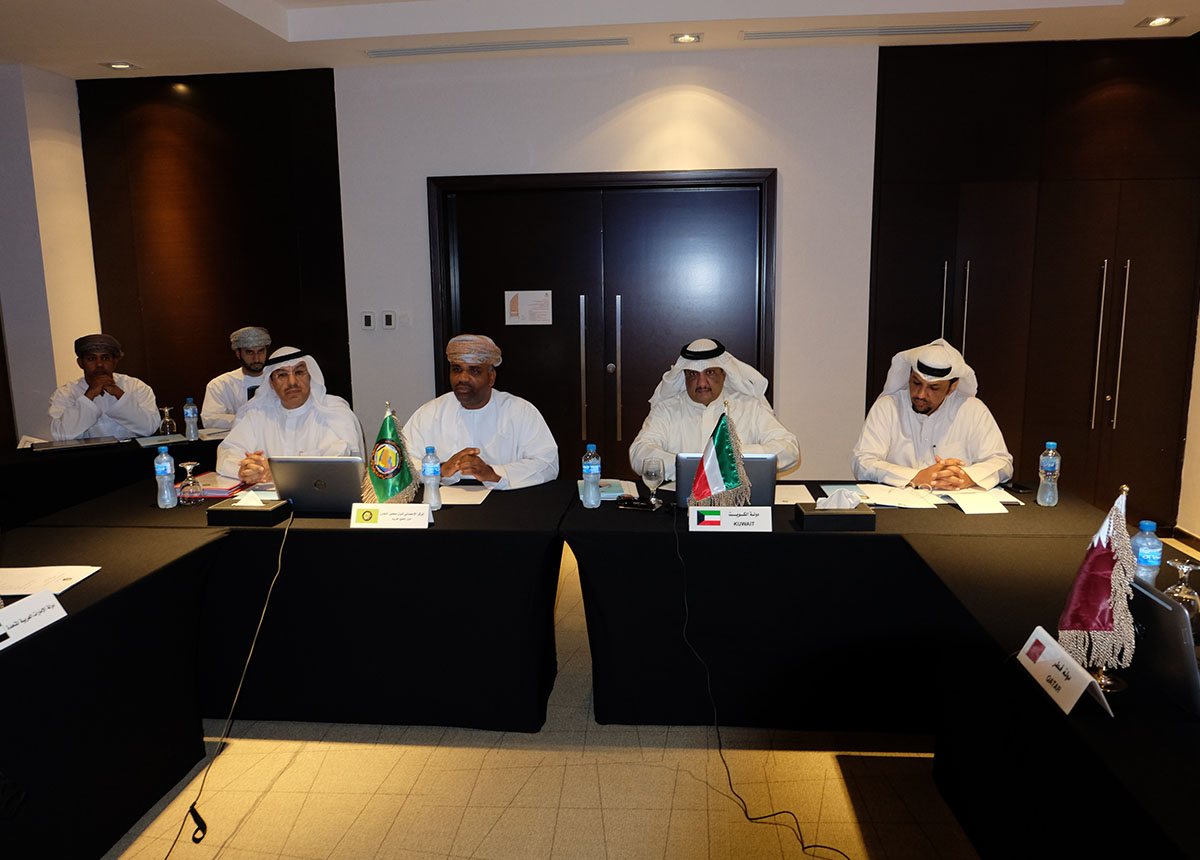 GCC-Stat Conducts 1st Meeting for GCC
 The Statistical Centre for the Cooperation Council for the Arab Countries of the Gulf (GCC-Stat) recently held the first meeting for the GCC Demographic Statistics Committee. The two-day meeting, held at Holiday Inn Muscat, aimed to lay down the work scheme and set the framework for the committee which is comprised of the heads of demographics statistics units at the respective statistical departments from the GCC member states.
 Addressing the gathering, H.E. Sabir bin Said Al Harbi, Director General of GCC-Stat, highlighted the role of GCC-Stat which is the official statistical authority representing GCC member states and the official source of statistical data and information, as well as its role in representing the GCC states as a unified socioeconomic body. "This meeting reaffirms the GCC-Stat continuous efforts and constant work that aim solely to support statistical authorities in GCC states, and to work together to specify the demographic statistical requirements and come up with new programmes and projects in relation to demographic statistics in the GCC region."
The meeting started with a brief audiovisual presentation about GCC-Stat, its function, organisational structure, mission and vision, as well as the framework of the Centre and the projects scheduled for 2014. Participants were also briefed on training programmes and technical support initiatives by GCC-Stat in collaboration of the GCC statistical centres, and learned more about conferences, workshops and seminars, and meetings conducted by the Centre.
 The meeting's agenda covered the Committee's achievements since it was formed in 2013 and laid down the agreed framework for 2014 objectives. Participants also discussed strategies related to the teams in charge of cultural statistics and data, as well as the teams tasked with surveys about family income and spending, and the population projections team. The Multi Indicator Cluster Survey that was conducted in Oman and Qatar was also discussed during the session, followed by highlights on the formation of the 2020 survey technical committee.
During the meeting, participants highlighted the role of communication officers at the respective GCC statistical centres and the flow of information and data between those and GCC-Stat. They also set a timeframe for the Committee's next meeting following a showcase of the latest updates related to demographic statistics in each GCC member state. The Centre stressed on the importance of working together to provide updated demographic statistics to be released by GCC-Stat through monthly reports and regular statistical bulletins.
 The two-day meeting was concluded by a visit of the participants to GCC-Stat headquarters in Muscat where they toured the Centre and learned more about its various departments, as well as meeting with experts and officials at GCC-Stat.