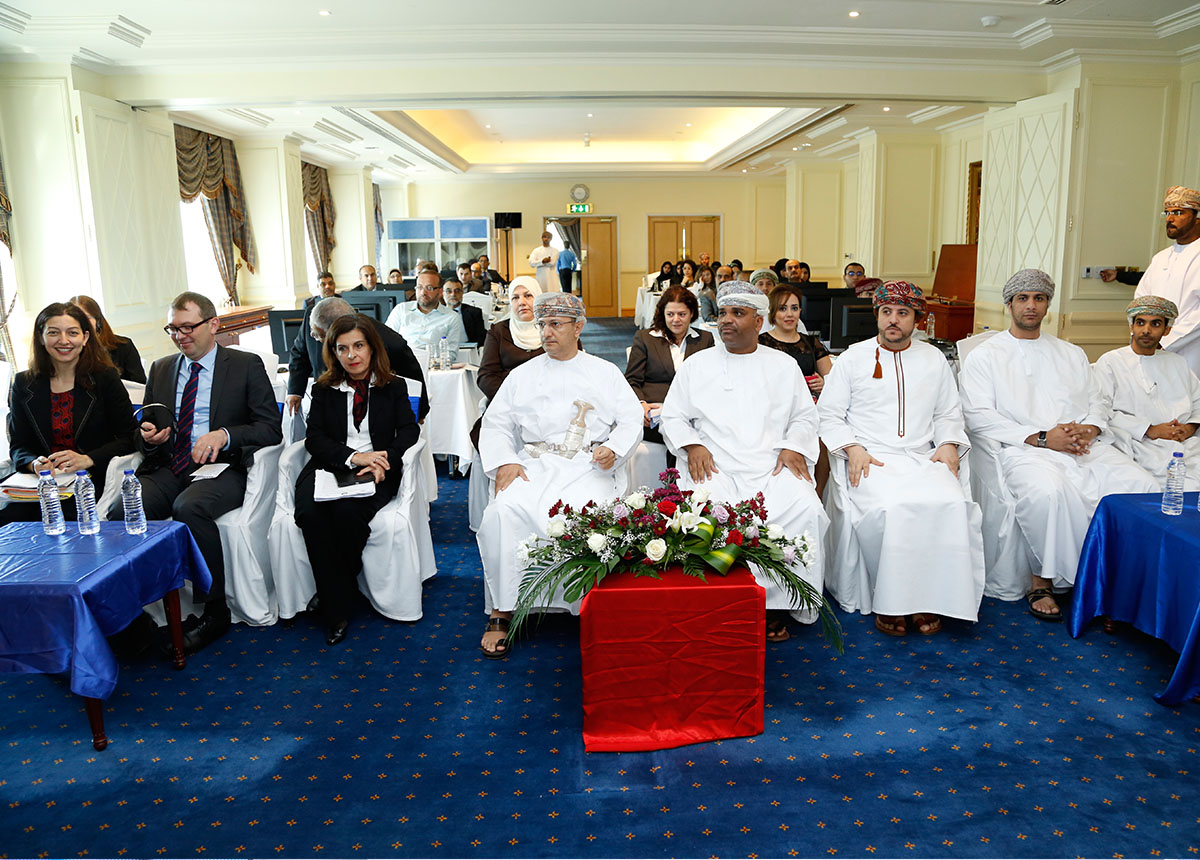 GCC-Stat Conducts Regional Energy Statistics Workshop
Under the Auspices of His Excellency Sultan bin Salim Al Habsi, Secretary-General of the Supreme Council for Planning (SCP), the GCC Statistical Centre (GCC-Stat) kicked off a five-day workshop held in association with the United Nations Economic and Social Commission for Western Asia (UN-ESCWA) as well as the International Energy Agency (IEA). The workshop, aimed to enhance trainers' knowledge in issues related to cultivating energy statistics and energy balance in the member ESCWA states.
In his address speech during the opening of the workshop, H.E. Sabir bin Said Al Harbi - Director General of GCC-Stat noted, "The energy statistics and energy balance workshop comes within the context of a larger scheme that aims to boost the national level of skills related to energy statistics and how to collect data and prepare statistics in the ESCWA member states. The workshop is also a precedent of numerous events and activities planned by GCC-Stat for 2014."
The workshop was organised to increase the skills and knowledge of statistics specialists in relation to oil, gas, electricity and renewable energy in the Arab world. Attended by statistical experts from regional and international organisations as well as representatives from statistical centres and the ministries of energy in the GCC and across the Arab world, the 5 day workshop covers an intensive series of training modules detailing best practice data collection and the compilation of statistics according to international standards.
Highlighting the significance of the workshop, H.E. Sabir bin Said Al Harbi added, "Energy plays a very essential role in our social and economic development. While the oil and gas sector contributes to a major percentage of the total national GDP of the GCC states and our neighbouring Arab countries, there are decrees and policies adopted by those countries to diversify their economy away from a reliance on petro carbons. Hence, comes the vital importance of statistics which provide accurate and timely data which can be used by policy and decision makers in the region. This workshop will boost statistics skills and will equip those specialising in the field to further share statistical knowledge on a national level."
"Energy statistics top the list of GCC-Stat's mission and we will shortly conduct a comprehensive survey covering all stat centres in the GCC states, this in order to examine and evaluate their current status and to identify the improvement areas and ways to enhance their function. The survey covers all operating areas including energy statistics, and will serve as a base for developing a long-term strategy for GCC-Stat, as well as defining training and technical support programmes where needed." added Al Harbi.
Wafa Abul-Hassan of the United Nations Economic and Social Commission for Western Asia (UN-ESCWA), added that, "Energy statistics are very important for oil exporters as well as oil importers. Those countries draw up their social and economic development plans based on such statistics, and that is the reason why they are given this huge attention from all the concerned authorities in addition to their direct link with national budgets and other issues."
Participants in this 5-day workshop are elite experts specialising in energy statistics, representing official delegates from 11 Arab countries as well as national statistic centres and those concerned with energy production. The workshop sessions are delivered by five experts from regional and international organisations, and upon conclusion participants will be able to prepare energy statistics and energy balance information according to the highest international standards. The energy statistics and energy balance workshop also aim to highlight any areas of improvement for each within each ESCWA country, and will improve the performance of national statistics through continuous mutual cooperation between concerned authorities.